Suppose that you start to redesign your WordPress site and want to turn it into a mobile-friendly, video-focused one. So you visit ThemeForest marketplace, where browses a lot of versatile and high quality themes, in order to find the right theme for your video site. However, the process is not easy because you are challenged by the vast number of themes and templates here.
To help you overcome the challenge, this article will share the process of how to pick the appropriate ThemeForest WordPress video theme.
Find the Right WordPress Video Theme – ThemeForest
First, you should hover over the WordPress tab on the top menu of ThemeForest, and click on a category for the types of layouts you would like to have. If you are a blogger, you may want to look at the Blog/Magazine category.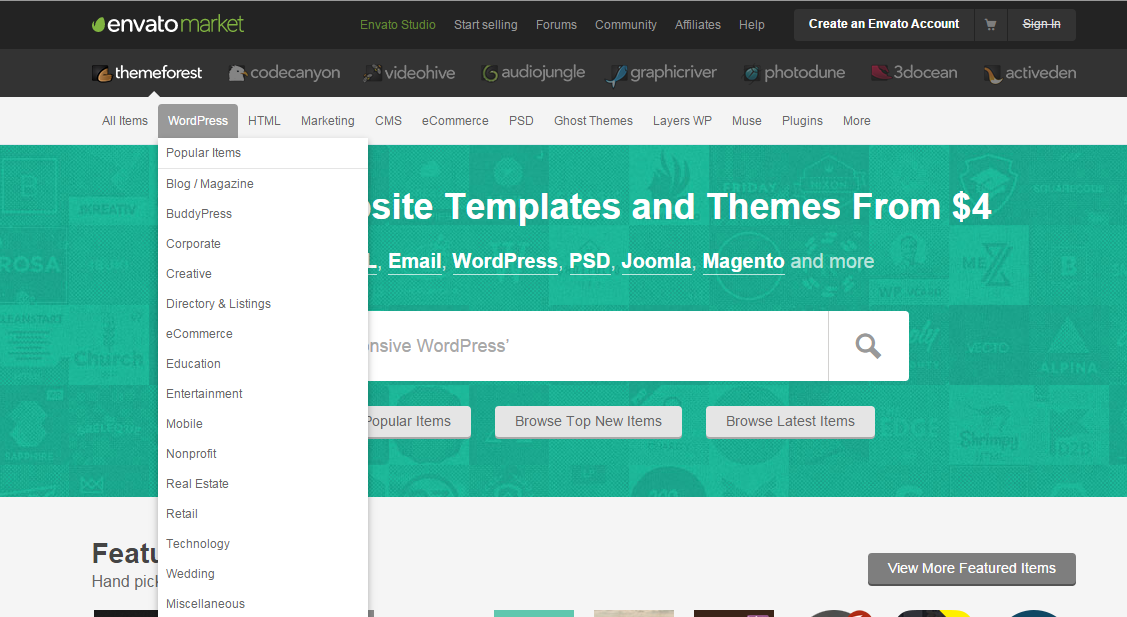 Next, you hit the Tags widget on the left sidebar and choose "video" tag. Now you may want to sort those WordPress video themes by newest items, trending items, best sellers, best rated or price. The price perhaps is not a big priority because you can get a great WordPress video theme for around $50 and the prices do not go that much lower from there. However, it is important to make sure that those themes are ordered by rating. This helps you avoid buying any item from ThemeForest that has not been purchased at least a double-digit number of times and had five star ratings.
Once you have a shorten list, you should start to review each ThemeForest WordPress video theme by hovering your mouse over it and see a preview before you click. This will save you a lot of time.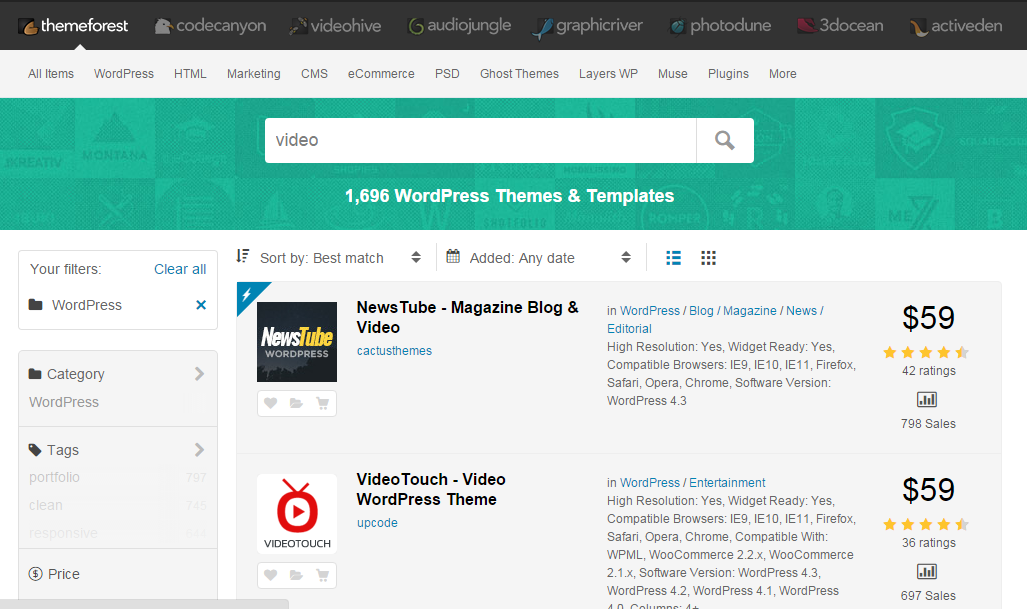 If you find one that could be suitable for your video site, you can check its live preview. Also, you should go to the ThemeForest purchase page of the item and look at the purchasers' comments. This helps you understand more about the theme's design and functionality, see a lot of problems as well as know whether they are solved.
When checking those comments you can also see URLs of the sites activating this theme. Remember to take a look at those sites so as to see what the ThemeForest WordPress video theme looks like in use. If the theme looks wildly different to the live preview and you are not confident in customizing it, then this one is probably not a good choice for you. In contrast, when you see a video website (using the theme) without the perfect design (like the theme demo) and you still love it, then you should choose this item.
That is all about how to find the perfect WordPress video theme. ThemeForest is no doubt one of the best theme marketplaces; nevertheless, to ensure that the chosen theme is the best suit one, you had better follow those steps.