What is WordPress Post Formats?
Since version 3.1, WordPress has a theme feature called Post Formats, which is a piece of meta information that can be used by a theme to customize its presentation of a post. Post formats is an optional value which would allows developers to define visual representation of a post.
WordPress has a total of 10 post formats, which are :
Standard – The default post format
Aside – A note like post, usually styled without title.
Gallery – A gallery of images.
Link – A link to another site.
Image – An image or photograph
Quote – A quotation.
Status – Twitter like short status update
Video – A post containing video
Audio – An audio file.
Chat – A chat transcript
However, not every theme supports all of these formats and some themes or plugins have features or template only for some specific post formats.
How to change default Post Format?
For example, VideoPro is a video-based WordPress theme, so it would use the Video post format mostly, then you will need to select Post format option everytime you want to add a new video post.
In fact, WordPress also give us a Setting to set default Post format for Post, which would save you a lot of time if you usually use another post format not Standard.
Just simply follow these steps (for more details, please find the screenshot below) :
Go to Settings > Writing.
In Writing Settings page, you will find Default Post Format section.
Select the post format that you want to be default.
Save Changes.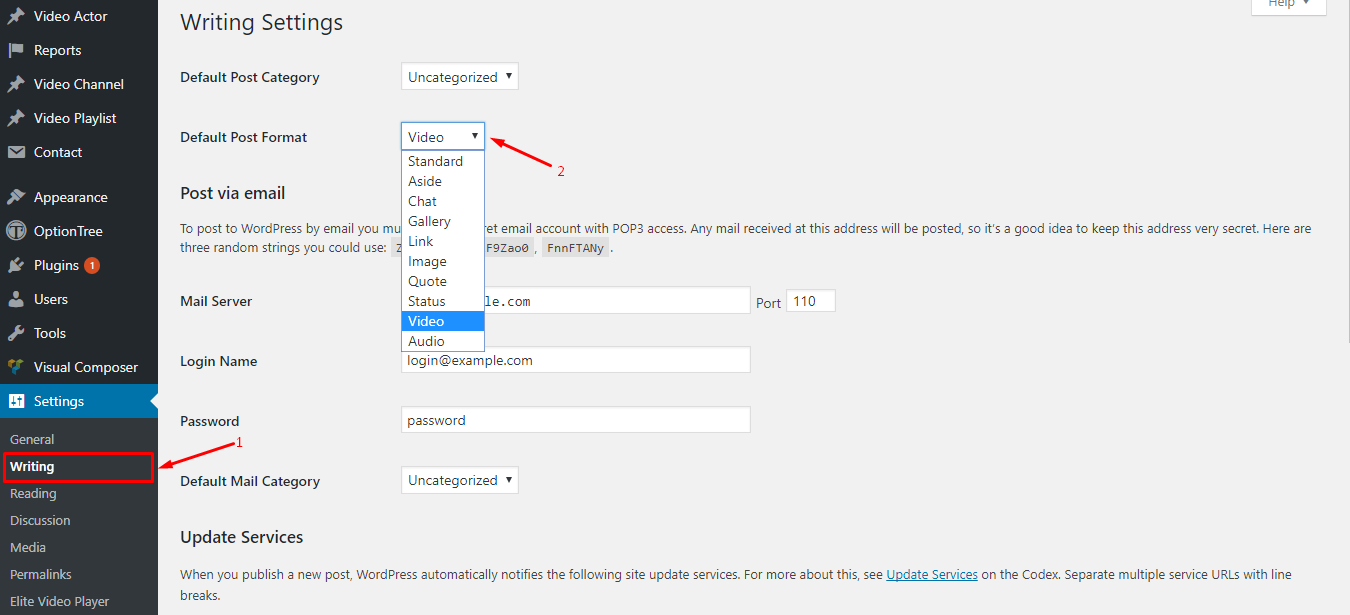 Then here you are, you will no longer need to select post format for posts every time you want to create one.