Currently, WordPress is increasingly popular with millions of websites using this platform. The education is not exceptional. There are thousands of websites that have been run on WordPress, including schools' and universities' websites. In this article, we will talk about what WordPress users can get from a university WordPress theme and why they should use the theme to create educational websites.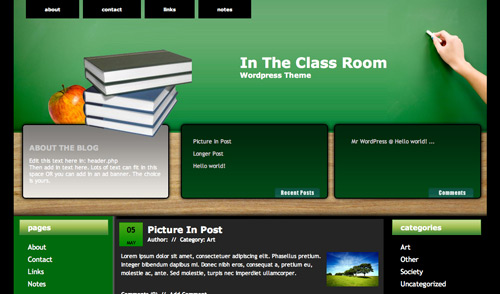 What can users get from a university WordPress theme?
A WordPress theme for university provides different features for blogs, events, courses, students' profiles, announcements and more. It usually comes with popular plugins such as WooCommerce, Page Builder, Revolution Slider, WPML, bbPress and BuddyPress. This allows universities to introduce themselves, share knowledge, sell online courses, translate their site into different languages, create online events, support students online and much more.
Moreover, a WordPress theme for university allows users to turn their site into a learning management system for the documentation, administration, tracking, reporting and delivery of e-learning, training programs or education courses.
If you want to create a website for your university and don't know where to start from, then a university WordPress theme can help. Every theme has site demos and you can review them to get ideas for your site.  You are also able to have a website like the theme's demo by importing its sample data to your WordPress site. However, you should keep in mind that images used in demo may be not included in sample data.
Besides, some university WordPress theme provides users with additional features to create quiz, certificates, badges, and so on.
A few university themes are even packed with child themes. This allows users to modify their site's appearance and functions without making changes in parent theme and preserve these modifications when the theme is updated.
Why should universities create education sites with a university WordPress theme?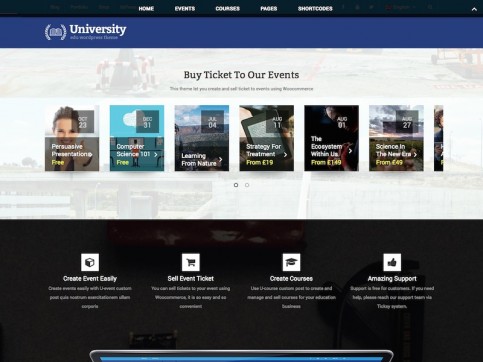 It is essential and sufficient for universities to create their own site in the current technological advancement: A huge amount of households from all over the world are using the Internet and the smart devices that can connect with the Internet. Everyone can have access to the Internet at any time and everywhere. Under that circumstance, using an impressive education theme for their WordPress site may attract both parents and students to visit their site.
Also, WordPress theme designed especially for education-related purposes can help universities save their time, money and effort since they will not have to spend too much time making their website look and feel like a professional education one.
Final thought
Building an education site on WordPress is not difficult if universities choose a suitable theme which match their content and purposes. If you need to pick a university theme to develop such a site, think about why you use the theme and what you can get from it first.