To gain more control over your widgets, there are a lot of plugins allow you do that, but in my opinion, Widget Options is one of the best ones. Using Widget Options, you can easily show or hide the widgets under various conditions just by checking the options. Let's explore!
After installing Widget Options, you will see a new section on your widget settings that allows you control more over the widgets.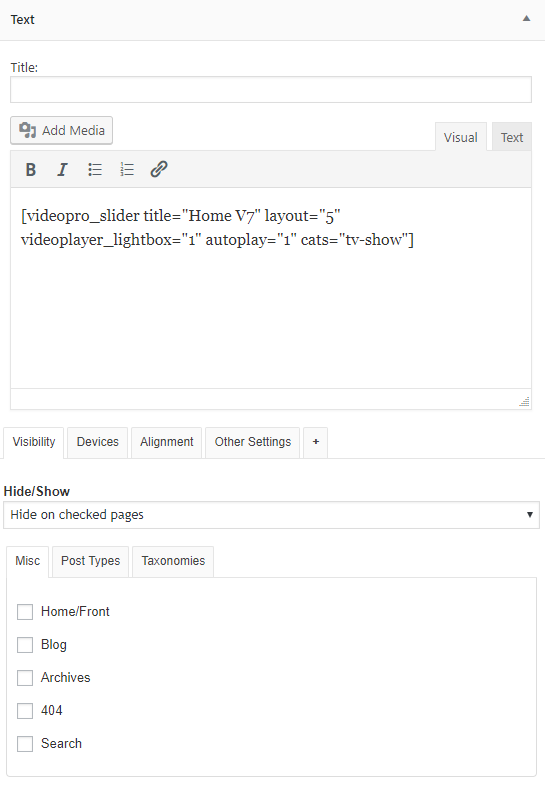 Show/ Hide the widget on specific pages
You can choose which pages that the widget would be appeared or not. So you can add a post sliders to Home Page only as a header, or make each pages have their own header, or add the Members Listing widget on Login/Register page only…
Show/ Hide the widgets on checked devices.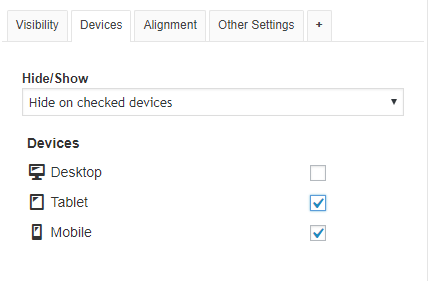 Widget Options also provides the options to show/hide the widgets on Desktop/Tablet/Mobile. If your widget displays on Mobile not correctly like on Desktop, you able to hide this on Mobile only.
Align the widget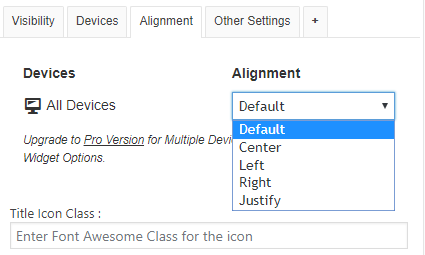 This plugin also allows you change the alignment of the widget without using CSS. Just select from the available options.
Add your own custom IDs (classes)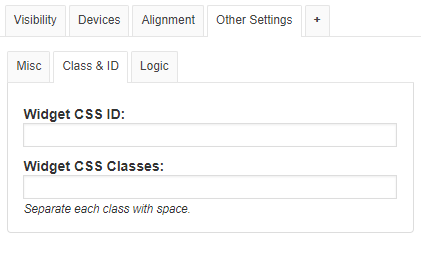 This option helps you make a widget unique within a lot of widgets (ID) or group the widgets (class). So you can easlily custom the widget by using CSS code for the specific widgets.