Discover a selection of quality WordPress templates that will allow you to create a video gallery like YouTube. Enjoy reading and feel free to share your feedback or your advice if you have used one of the listed WordPress themes for videos and images.
1. Kinetic – WordPress Video Theme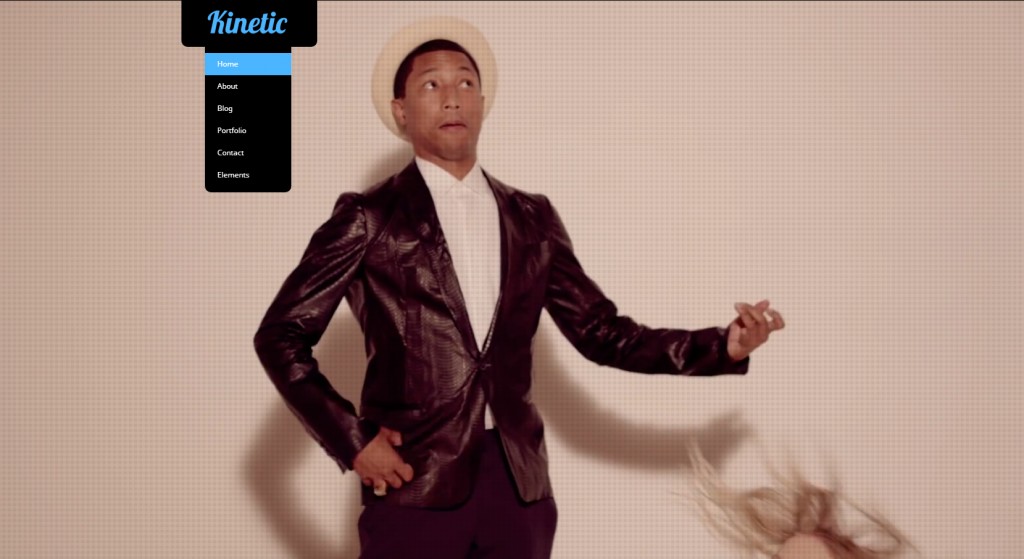 Kinetic is a unique WordPress theme for videos which offers a highlighting for your videos in full screen. It is perfect for your visitors to immerse in your world. You can also easily imagine that this type of theme can be reused by fashion sites where video would be such a parade of filmed photo session.
Kinetic is also distinguished by its sober and refined side, thus leaving plenty of room to video. You will also love its vertical menu.
This responsive theme is based on bootstrap to offer users worthy experience of the largest sites.
2. DeTube – Mesmerizing WordPress Theme for Videos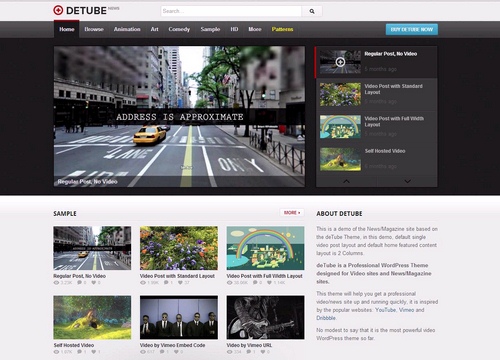 DeTube is an ideal WordPress theme for videos and images built for all of you who wish to own an extensive collection of videos. Whether you want to create a similar site as YouTube, create an online magazine, or just a sophisticated blog, this theme will make you happy. Moreover, this theme supports BuddyPress, which will delight users who want to develop their own community. With the support of this WordPress plugin, you can leverage the use of this site by offering your visitors to come and create real personal spaces.
With nearly two years of existence and 4000 sales, this theme is one of the leaders in its field and has most followed and updated topics.
3. One – WordPress Theme for Video Sharing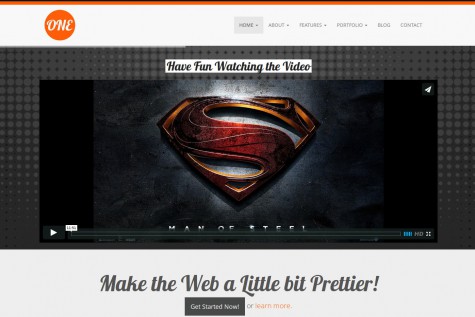 Based on Bootstrap 3, this WordPress theme will satisfy both lovers of video and all professionals who wish to have a feature-rich site. We will find the video everywhere, including in the main slide on the site, but the content are also its place.
The utilities of this responsive WordPress theme also satisfy mobile user with highest quality experience.
4. ThisWay – WordPress Video Portfolio Theme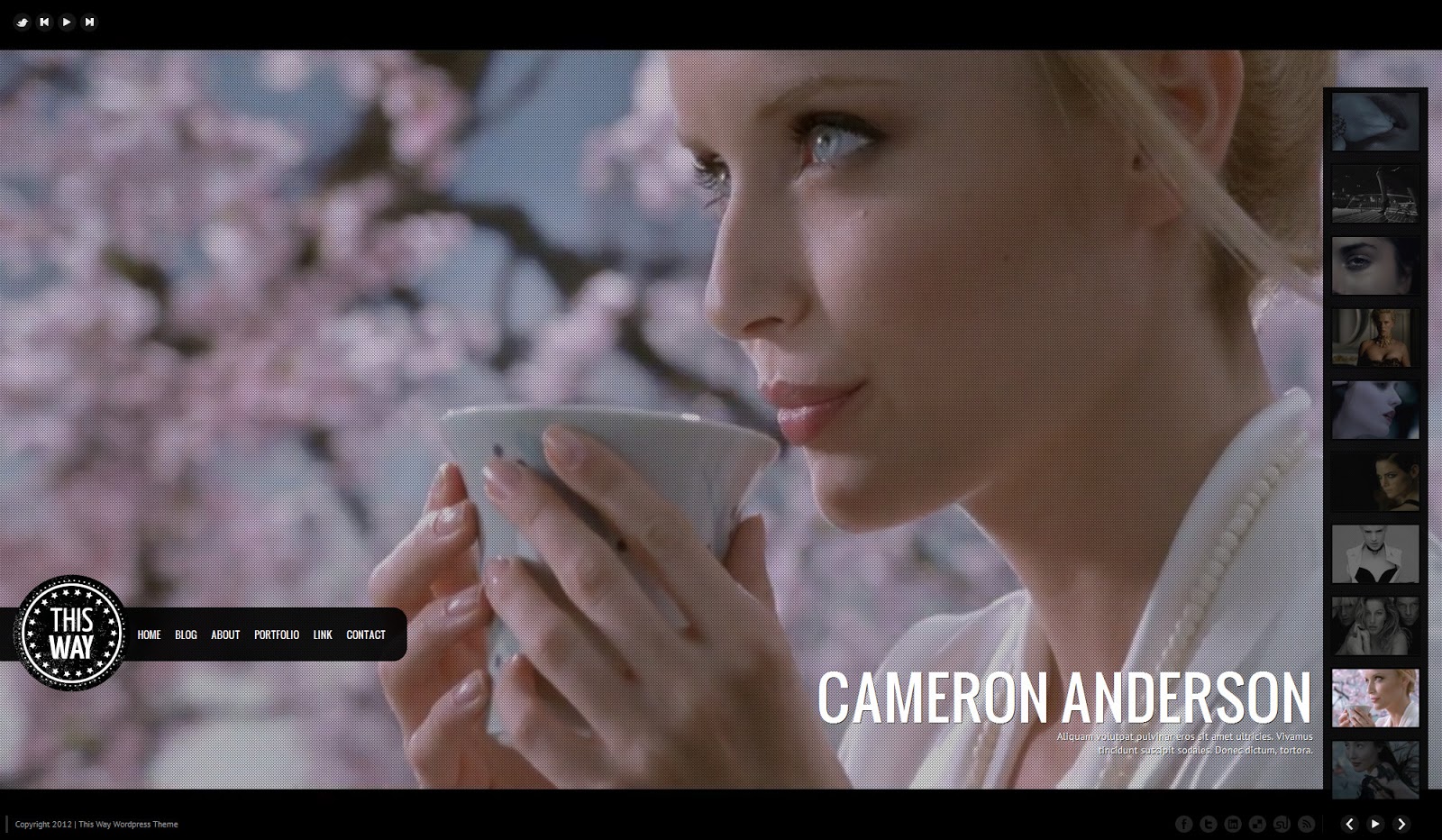 ThisWay is another WordPress theme for videos and images that offers a full-page interface for video. This theme is built with video in mind, ensuring that your video content will be highlighted.
Developed in HTML5 and CSS3, this WordPress theme provides many effects; hence, offer your visitors a more modern experience on both computer screen and mobile interface.
We also appreciate many updates of the theme since its launch. Indeed, the author of ThisWay tcontinues to improve it to make it increasingly competitive.
5. Zenith – WordPress Video Sharing Theme
We've selected multiple WordPress themes with the possibility of putting videos in full screen, and Zenith is part of this collection.
Thanks to its administration interface, this WordPress theme for videos allows users to access to the Revolution Slider plugin. Moreover, it offers users Google Fonts, more than 116 icons for social networks, and 420 GPs icons to decorate your site.