1. What's WordPress
WordPress is an online, open source website creation tool written in PHP. But in non-geek speak, it's probably the easiest and most powerful blogging and website content management system (or CMS) in existence today.
WordPress is definitely the world's most popular CMS. It accounts for 76.4% of CMS market share
2. Advantages and disadvantages of wordpress
Advantages of WordPress

Easy in use

Using WordPress basic sites can be set up with easy access to all on page text and images. Beyond that, with a little upfront technical work, there are many ways to set up custom modules and text areas which, once implemented, can easily be accessed and edited by anyone with rudimentary computer skills.
WordPress does not require PHP nor HTML knowledge unlinke Drupal or Joomla. A preinstalled plugin and template function allows them to be installed very easily. All you need to do is to choose a plugin or a template and click on it to install.

Cheaper to build

WordPress offers a huge variety of themes which can be used to build the website.  When you begin with a theme, you cut down significantly on the amount of time it takes to build a website.
The cost of purchasing and installing a commercial WordPress theme is much cheaper. The cost and time for developing a WordPress site is considerably lesser than creating a custom built website.

Large developer community creating themes and plugins 

WordPress offers more paid and unpaid themes and plugins than any other Content Management Systems. This means that when you want a feature added to your website, there is a good chance that you will be able to find a plugin that exists for it.

Open Source

WordPress, and many of the themes and plugins for WordPress, are freely available as Open Source code under the GPLv2 license. It means you can use there without paying any cost.

Search Engine Optimization Tools

WordPress offers several great search engine optimization tools that make doing your own on-site SEO simple

E-commerce options is available on WordPress

There are suitable e-commerce integrations for nearly any size site or application, and many basic plug-ins are free. Woocommerce is extremely effective in doing all this along with offering great reports features.

Disadvantages of wordpress

Easy for hackers to find security holes

As you know WordPress theme and plugins are freely available on internet as Open Source code under the GPLv2 license. So it is easy for hackers to find security holes.

WordPress needs to be updated regularly

WordPress needs to be updated regularly because various updates and patches get released every year to combat pirates and hackers as well as to provide improvements to code and themes.

PHP language is must for modification

Operations like creating widget,removing a date field from theme and customize plugins require some understanding of PHP language.

CSS and HTML are must for graphics modification

If you want to change the look of home page of website,  CSS and HTML are must for modification.

Speed Issue

If we build website in WordPress, there are speed issues because WordPress websites contain lots of generic code unnecessary for every specific website.
3. What way to use WordPress
WordPress can be used in many different ways. It is open to possibilities. Our site is not a blog, it is more of a business resource website, and we are running it on WordPress. You can use WordPress as the following:

Arcade
Blog
Content Management System (CMS)
Gallery
Portfolio
Rating Website
Shopping Store
Video Collection Site
Membership Site
4. Compare  joomla and wordpress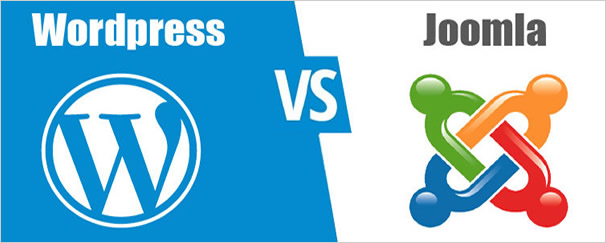 The similarities:

It's all content management system (CMS). CMS supports the creation and modification of  digital content. It is typically used to support multiple users working in a collaborative environment. CMS features vary widely. Most CMSs include  Web-based publishing, format management, history editing and  version control , indexing, search, and retrieval. By their nature, content management systems support the separation of content and presentation. A  web content management system  (WCM or WCMS) is a CMS designed to support the management of the content of Web pages. Most popular CMSs are also WCMSs. Web content includes text and embedded graphics, photo, video, audio, maps, and program code (e.g., for applications) that displays content or interacts with the user.

The Differences:

WordPress is user-friendlier than Joomla
WordPress is more flexible than Joomla.
SEO capabilities of WordPress are stronger than Joomla's
Joomla provides better integration than WordPress
Joomla add-ons are easier to create than WordPress APIs
Managing everything on WordPress is simpler than Joomla
Beside, depend on different purposes, they are used popularly in different fields:

WordPress works especially well for  small to medium sized websites, blog and smaller e-commerce stores.
Joomla work great for e-commerce or social networking websites, but requires a basic understanding of technical skills.