Premium WordPress education themes have become a critical part of professional WordPress sites aimed at education. However, with a lot of premium theme authors and shops out there, it can be difficult for you to consider their products' potential downsides. Hopefully the following pros and cons will help.
Pros of Premium WordPress Education Themes
Official Support
Most premium education WordPress themes come with official support via forum, email, or phone in a period of time. Some theme authors even offer lifetime support for their users. This is a huge bonus for users. Particularly, the users will have the theme author answer their technical questions about item's features, as well as help to fix reported bugs and issues or to solve problems related to the included third party assets.
High Quality
Quality is one of the primary factors that consumers are interested in when reviewing a commercial product. Hence, the quality of premium WordPress education themes, whose aim is to make money, is much higher than free items. For the theme developers and marketplaces, high quality creates a positive feedback loop where their themes are continually getting better as more and more users come to use them.
Advanced Functionality
Premium education WordPress themes usually come with advanced functionality such as advanced plugins (Visual Composer, Revolution Slider, etc.) and advanced admin panels which make customization and site configuration much easier.
Better Design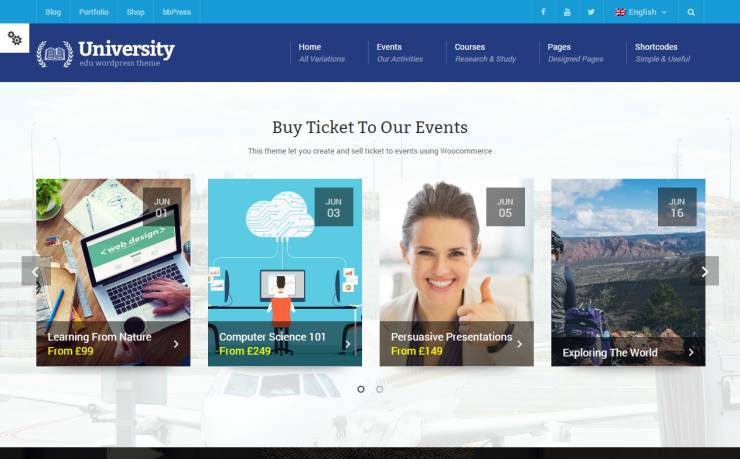 The design of premium WordPress education themes is usually much better in every aspect, from page templates to widgets and back-end admin menus. An education site with clean and beautiful design goes a long way towards promoting your brand and attracting your potential students or customers.
Security
Security is a priority for premium WordPress education theme authors/shops. In order to get a foothold in the theme market, they have to invest in meeting the high security standards of their customers.
Frequent Updates
The update cycle with premium WordPress education themes tends to be tighter. This affects not only the theme compatibility but many other things, from small bugs to big security issues. There are a thousand little issues which can arise from an out of date WordPress theme. The only way to avoid them is frequent updates, which premium theme authors/shops tend to be better at.
Cons of Premium WordPress Education Themes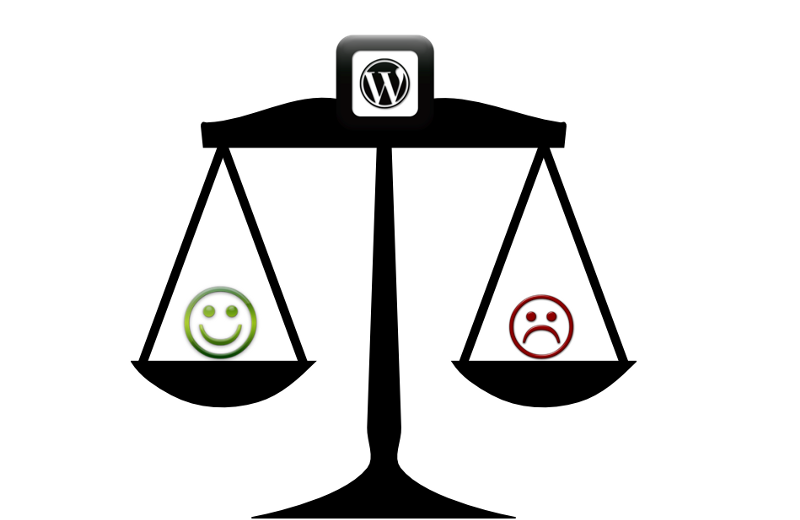 High Price Point
The price point for your favorite education WordPress themes may be quite high and yet still require further licensing fees. If you only run a small education site and not actually earn enough money to offset your theme costs, a premium theme with annual licensing fees can burn your wallet.
No Official Review Process
Currently, there is still no official review process for premium WordPress themes. This means that premium theme authors are able to ignore WordPress development best practices in certain areas. This sometimes causes minor annoyances, even costs a lot more.
Theme Bloat
Premium WordPress education themes have a higher potential for "theme bloat" than free ones. This is a trade-off to have more features and better functionality. Also, the theme bloat is more likely to drag your website speed into the gutter.
Item No Longer Available
When the theme that you purchased is taken down from the shop or the authors stop selling it, this means you no longer receive updates and support. Consequently, you may not only have to transition to another theme but also be out of your money.