URL field of Visual Composer is "vc_link" param type. The user can use this field to search and add a link of post/page… link exactly and easy. Besides, that user can type link directly like another text field. Moreover, the user can add target attribute equal "_blank" to open link in a new tab and add rel attribute equal "nofollow" for SEO campaign.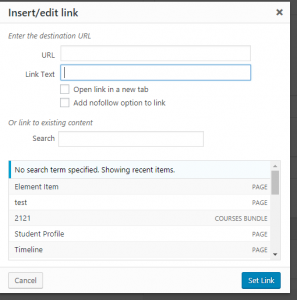 1. Add the URL field to your custom element
Visual Composer already has an URL field and we only need to add it to custom code.


2. Manage and edit the HTML

3. Result and Complete Code